The White Horse
info@whitehorse
stogumber.co.uk

Phone:
01984-656277
Fax:
01984-656873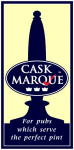 Food at The White Horse
Our Restaurant
Food is served Lunchtimes and Evenings seven days a week in the bar area and separate Dining Room, which was formerly the village Market Hall and Reading Room.
A daily changing Specials Menu is offered, a sample of which can be seen further on. This menu makes the most of food produced in the Somerset area: lamb, beef and pork; fish from both the north and south coasts; a wealth of Somerset dairy produce, and of course a huge variety of seasonal game.
Always available are the good old pub favourites such as butchers bangers 'n' mash, locally reared steaks, homemade pies such as pork & cider, or beef & ale or delicious fish pies using fish caught by our local fishermen, ham generously carved from whole haunches cooked in our own kitchen, lasagne, scampi and freshly home baked filled baguettes, a selection of salads and varying home made vegetarian options.
This is an example of The White Horse Inn Specials Menu, which changes daily:
Starters
Goats cheese, basil and cherry tomato tartlet served with homemade chutney £4.95
Panfried mushrooms in a white wine and garlic sauce accompanied by a freshly baked baguette £4.95
Seared scallops served on a bed of stir fried vegetables with a soy, honey and sesame glaze £5.50
Main Courses
Pan fried sea bream fillets served on a mushroom risotto and finished with roasted peppers £10.95
Pork fillet set on a creamy celeriac mash served with fresh asparagus and finished with a brandy and paprika sauce £11.95
Baked breast of duck with dauphinoise potatoes, seasonal vegetables and finished with glazed shallots and rich wed wine jus £11.95
The White Horse Inn uses local suppliers such as The Farmhouse Kitchen to supply meat, all of which is reared on farms in the Quantock area, dairy produce from Axe Valley Dairies, Styles Farmhouse Ice Creams and fresh fish is supplied by A&S Fish, caught mainly out of Brixham.




We are pleased to announce, The White Horse has just been inspected by the local Food Safety Team as part of the new national 'Scores on the Doors' scheme and has been awarded four stars
We would advise patrons to book early to avoid disappointment.